How to handle whistleblowing at work
21st August 2017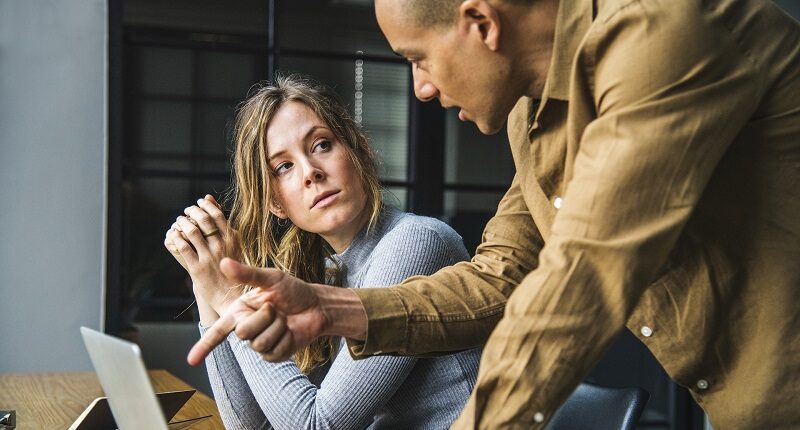 Protection exists for employees, employee shareholders and those classed as 'workers' who blow the whistle on their employer to highlight dishonest, illegal or dangerous practices in the workplace. The rules are wide enough to cover existing and former employees, as well as anybody else who works for the employer – or has done in the past – other than on a self-employed basis.
Where someone blows the whistle, they will have made what is known as a 'protected disclosure' which should not result in them being punished, victimised or subject to reprisals; if they are, they will be entitled to compensation.
The types of claim that may be brought by someone who has suffered because of whistleblowing will vary depending on their status. Only employees and employee shareholders can bring a claim for unfair dismissal; workers are limited to claims for detrimental treatment.
Sarah Everton, employment law solicitor at Myers & Co Solicitors in Stoke on Trent, Staffordshire explains the rules governing this area of law and what employers need to do to comply with them.
What is a protected disclosure?
A protected disclosure is made when an employee or worker discloses information relating to a:
criminal offence;
miscarriage of justice;
breach of legal obligation;
danger to the health and safety of an individual; or
damage to the environment.
A protected disclosure is also made if an employee discloses information relating to the deliberate concealment of evidence about any of these matters.
If the person making the disclosure commits a crime by revealing certain information, the disclosure will not be protected. An example would be the disclosure of information in breach of the Official Secrets Act 1989.
Whistleblowing disclosures are only protected by law if made in 'the public interest'. The courts and employment tribunal have widely interpreted this, with cases decided in favour of whistle-blowers making it clear that the test will be met if an employee or worker reasonably believes that disclosure is in the public interest and even where only a relatively small group are affected by the wrongdoing and they all work for the same employer.
If an employee makes a disclosure in bad faith, a tribunal is entitled to reduce the amount of compensation paid.
Who should employees and workers make a disclosure to?
Protection against detriment and dismissal only applies if the disclosure is made to the right person. At first an employee or worker is expected to raise the matter with his or her employer, or with the person whose conduct is being questioned. If this does not result in a satisfactory resolution to the matter, disclosure can be made to a 'prescribed person' on the official list of regulators.
Importance of an effective whistleblowing policy
Your business can be vicariously liable for actions of victimisation or detrimental treatment by your employees against their colleagues for blowing the whistle, unless you can demonstrate that you took all reasonable steps to stop the acts from happening. Such steps may include developing a whistleblowing policy which is explained to all staff, either as part of your induction process or as a bespoke training exercise.
The 2015 Guidance for Employers and Code of Practice published by the Department for Business, Energy & Industrial Strategy suggests that the existence of a whistleblowing policy shows an employer's commitment to listen to workers' concerns and that the employer welcomes information being brought to management's attention.
It is also advisable to introduce a bribery policy to stop employees or workers who have genuine concerns about your business being bought off.
How an employer should respond to an employee blowing the whistle
If you receive a protected disclosure you need to treat it seriously and react to it promptly. Investigate the disclosure and interview the person who made it, asking them to give a written witness statement setting out the nature and details of their disclosure and the basis for it. Allow them to be accompanied by a trade union representative or colleague at any meeting about the disclosure. Provide support to them during what can be an anxious time, with access to mentoring, advice and counselling. Tell the whistle-blower that their disclosure will not affect their position at work.
Maintain confidentiality during the investigation as far as you can. Decide if it is appropriate to arrange for another manager to conduct the investigation or to stick with the manager to whom the disclosure was originally made. When you have completed the investigation write to the employee or worker and inform them of the outcome and your decision swiftly. Ensure that they are in no way penalised for making a protected disclosure, even if it is not upheld, unless the complaint was both untrue and made with malice.
If the allegation is well-founded take appropriate action, for example by reporting the matter to an appropriate external government department and taking internal disciplinary action against relevant members of staff. If the employee or worker reasonably believes that appropriate action has not been taken they can report the matter to the proper authority.
We also recommend recording the number and nature of whistleblowing disclosures the business receives so this can be monitored and action taken if necessary.
For more information on whistleblowing, or for help in drafting whistleblowing and bribery policies, please contact Sarah Everton on 01782 525012 or email sarah.everton@myerssolicitors.co.uk.
The contents of this article are for the purposes of general awareness only. They do not purport to constitute legal or professional advice. The law may have changed since this article was published. Readers should not act on the basis of the information included and should take appropriate professional advice upon their own particular circumstances.