Myers & Co celebrate ten year anniversary in style
11th March 2016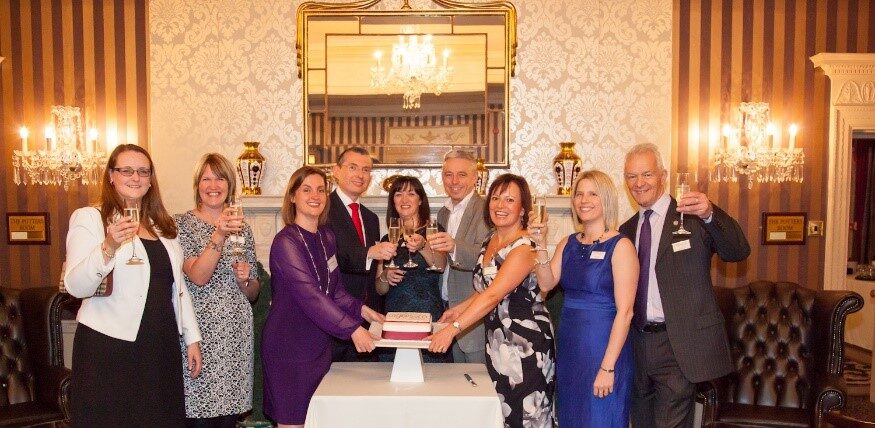 Myers & Co celebrated their ten year anniversary on Thursday 12 November 2015 in spectacular style, with a party at the Potters Club in Stoke-on-Trent. There was a wonderful turnout of guests to the celebration, who were greeted by glasses of champagne and canapes.
Firm directors, Stephen Myers, Dermot Callinan and Kerry Dundas, welcomed staff, clients and friends to join them in a celebration of the momentous event. Since its establishment in 2005, the firm has built an enviable reputation in Staffordshire for both its private client and commercial legal services.
Guests were treated to entertainment on the night, including saxophone music and a magician. The night was topped off by a specially made ten year anniversary cake.
Director Stephen Myers says 'We want to thank everyone who joined us at our anniversary celebration and making it such a wonderful night. It was the perfect opportunity for us to thank all our staff, clients, family and friends, for their support over the last ten years. We hope everyone enjoyed the evening as much as we did. Here is to another successful ten years for the firm.'